Youth creativity for a better tomorrow
24. 02. 2023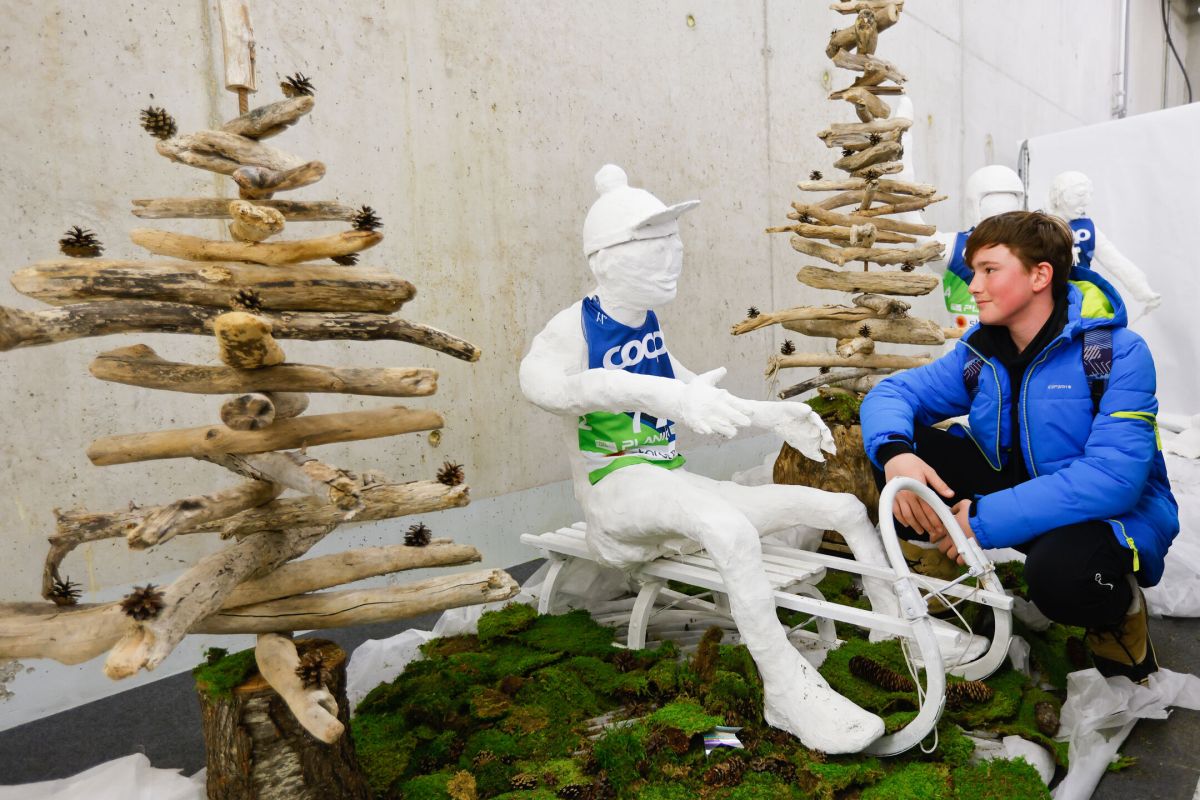 The Josip Vandot Primary School in Kranjska Gora and Hit Alpinea, d.o.o. have once again joined forces to create a new sustainability story. It is a project to recycle certain products from which artworks have been made. The theme of this year's sustainability project is the FIS Nordic World Ski Championships Planica 2023.
A group of 50 children from different grade levels from the Josip Vandot Primary School in Kranjska Gora welcomed the latest sustainability challenge. As part of the curriculum and under the careful guidance of art teacher Marta Mertelj and with the support of the headmaster, mag. Milan Rogelj and the director of Hit Alpinea, d.o.o. Milan Sajovic, they created artworks from recycled materials.
The objective was successfully achieved. Five life-size statues of nordic sports athletes were created.
The project started on 18 October 2022 and took 125 hours to design and build. A total of 25 kilograms of rubbish from Hit Alpinea, d.o.o. in Kranjska Gora was recycled.
The artworks made by the young generation are made from scrap styrofoam, plastic bottles, foil, paper, wood, cardboard and paper tape. The statues were then wrapped with plaster bandages and further shaped.
As well as learning about reuse and the importance of sustainability principles, they used their knowledge of Slovenian language, biology, physics and sports.
The main aim was not only to create arto work but also to teach the young generation how important it is to preserve nature and be social responsible. The project brought together children, educators and the general public.
Back