Sweden's Women cross-country skiers dominate, Klaebo defends title
23. 02. 2023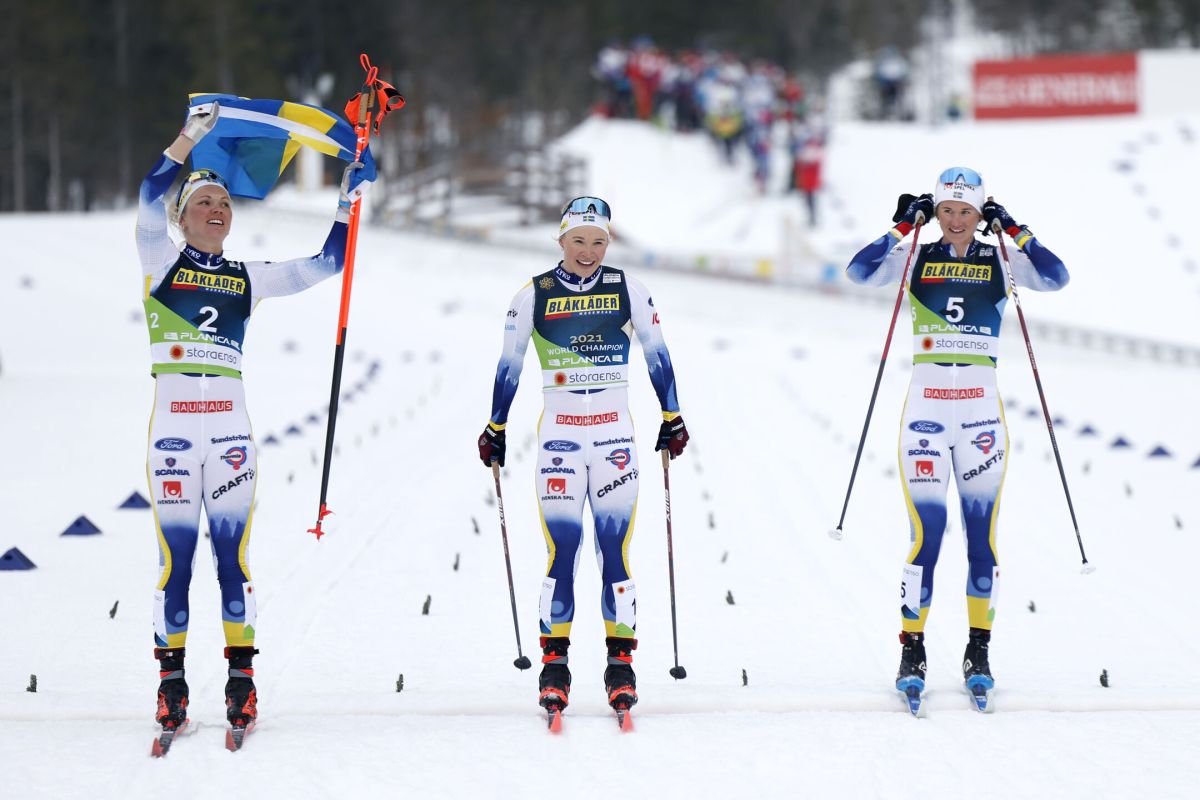 Sweden's Jonna Sundling and Norway's Johannes Hoesflot Klaebo defended their sprint world titles in the classic technique at the 43rd FIS Nordic World Ski Championships in Planica. In the women's competition, the Swedes won the full set of medals, while the men's silver medal was decided by a photo finish.
Swedish cross-country skier Jonna Sundling became the first athlete to win a gold medal at the 43rd FIS Nordic World Ski Championships Planica 2023. In a thrilling sprint final in the classic technique, the Swedish women dominated from start to finish, eventually taking the top four places. Sudling defended her Obersdorf 2021 world title, becoming only the third cross-country skier to win at least two gold medals in this discipline at the World Championships. After the race, she summed up her thoughts and feelings: "I am very proud of this day. I'm in good shape and it was great to be able to run fast all the way to the finish line."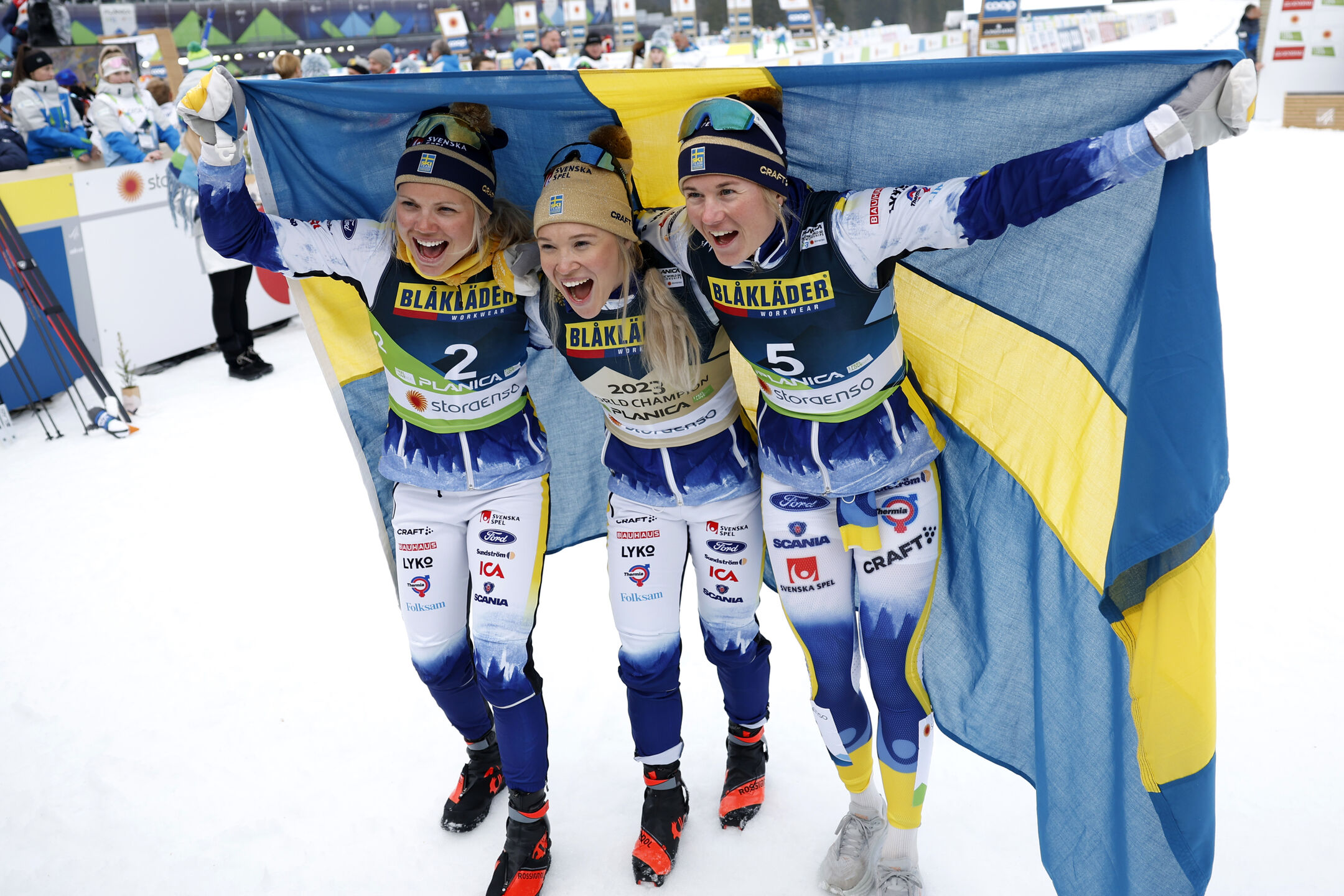 Second place went to Emma Ribom and Maja Dahlqvist confirmed the Swedish dominance with third place. Their compatriot Linn Svahn was fourth. The other two skiers in the final, Norway's Kristine Stavaas Skistad and Tiril Udnes Weng, the overall World Cup leaders, had to settle for a consolation fifth and sixth place on "Sweden Day" in Planica.
Klaebo lived up to his role as favourite
Norwegian Johannes Hoesflot Klaebo, who has been followed by the TV crews every step of the way since his arrival at the FIS Nordic World Ski Championships Planica 2023, did not disappoint and once again became World Sprint Champion in the classic technique. The 26-year-old cross-country skier from Oslo won the gold medal for the third time in a row after being the best in Seefeld 2019 and Obersdorf 2021: "I think my skis were very well prepared today and I was in great shape. I gave my best in the final and it worked out in the end."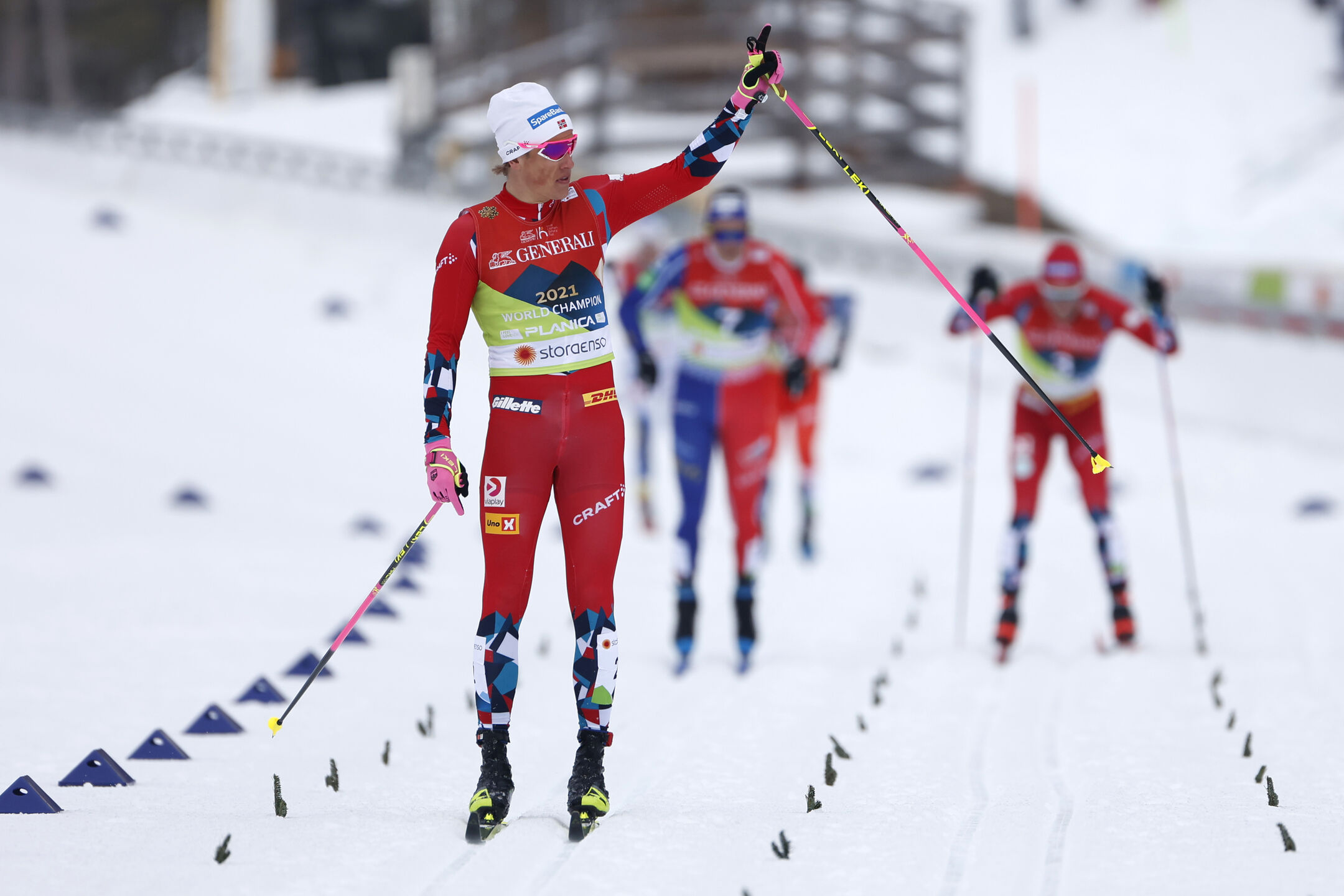 It was a hard battle for a second place, with Norway's Pål Golberg and France's Jules Chappaz crossing the finish line together. A detailed photo finish review showed that Golberg was two hundreds of a second faster so he took the silver medal.
Back