Sweden finally wins a world title in the skiathlon
25. 02. 2023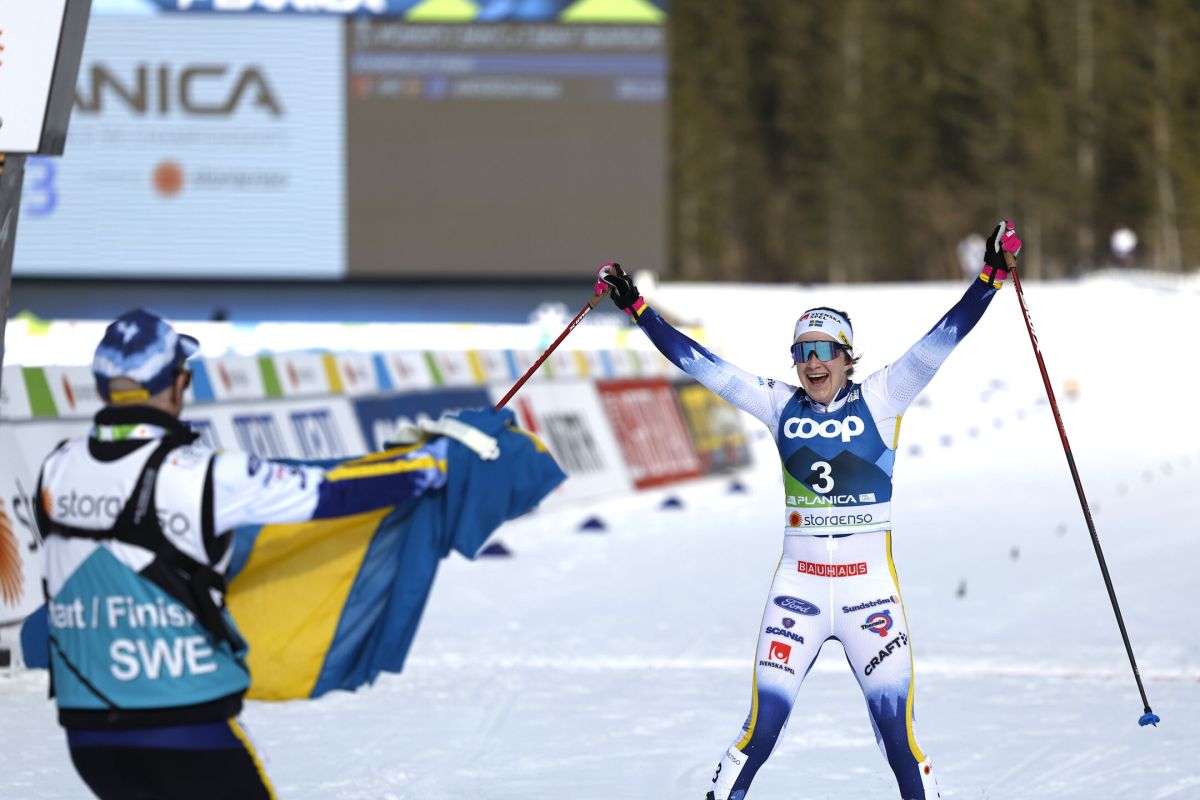 Ebba Andersson broke the reign of the Norwegian women cross-country skiers in the Skiathlon at the 43rd FIS Nordic World Ski Championships Planica 2023. The 25-year-old from Delboa became the first Swede to win gold in this discipline. Norway's Jarl Magnus Riiber remains undefeated in the Nordic combined normal hill and cross-country 10 km It was his third consecutive World Championships title.
After six consecutive FIS Nordic World Ski Championships Norway remains without a gold medal in the cross-country skiathlon. Ebba Andersson was the lady who brought the first World title in Skiathlon to Sweden: "I am proud of what I managed to do on the course today. But I was surprised when Frida couldn't keep up with me. But I just focused on myself and it worked out well."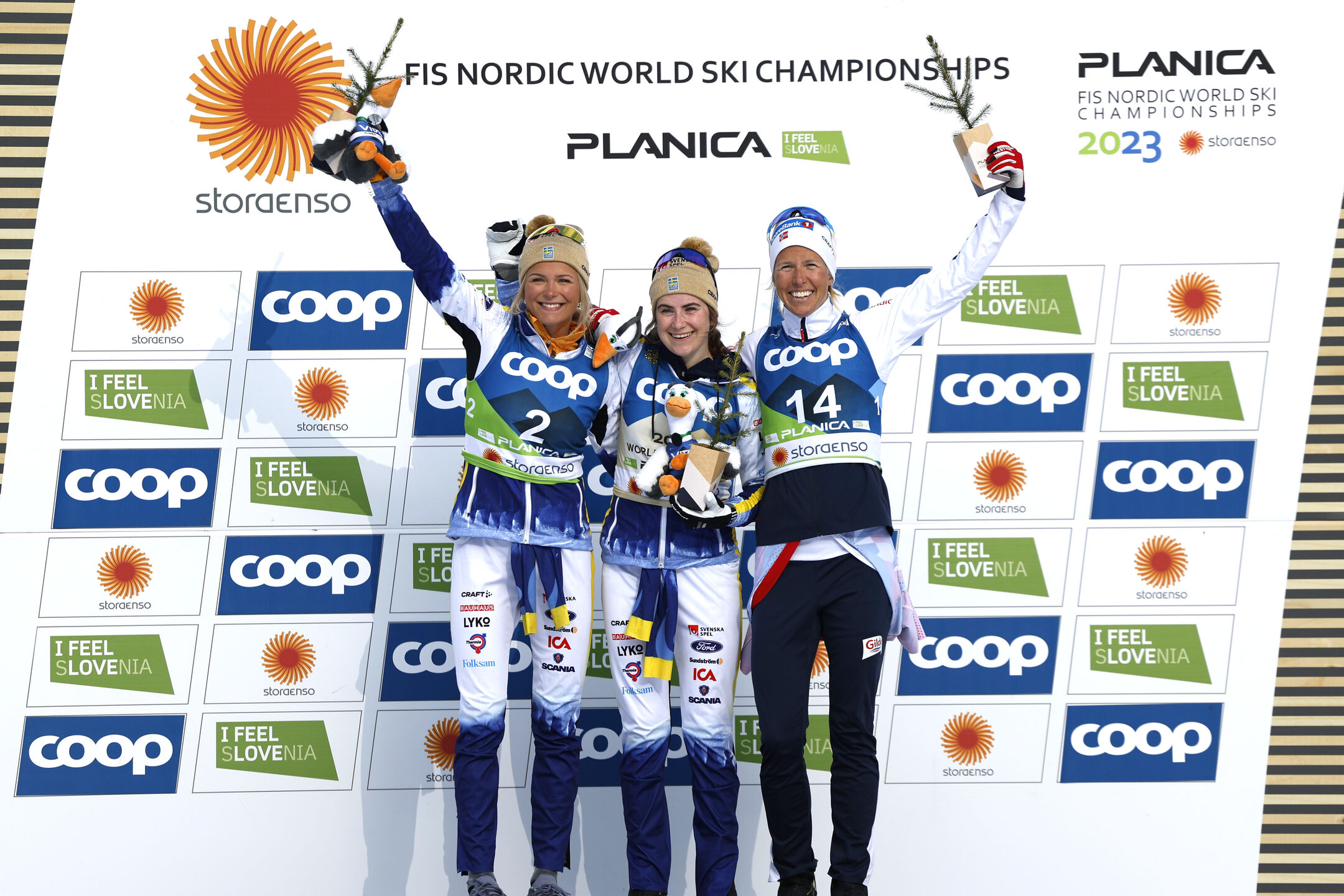 Frida Karlsson, Ebba Andersson, Astrid Oeyre Slind © BoBo
The 25-year-old from Delbo was 22 seconds faster than her compatriot Frida Karlsson in the 7.5 km classic and, after changing skis, in the 7.5 km free event. Astrid Oeyre Slind defended Norway's honour as she took third place. The best of the four Slovenian women in the race was Eva Urevc, she finished in 23rd place.
A Norwegian Riiber in a class of his own
Unbeatable at the last three FIS Nordic World Ski Championships, Jarl Magnus Riiber became three time Nordic Combined World Champion on normal hill and the 10 km. "It was an exciting cross-country race. I did a good job on the hill and It was important that I got a 25-second lead over Julian. I did well during the race I felt good and gained a few seconds on the competition. I ran the first five kilometers with full speed and then I just walked to the finish."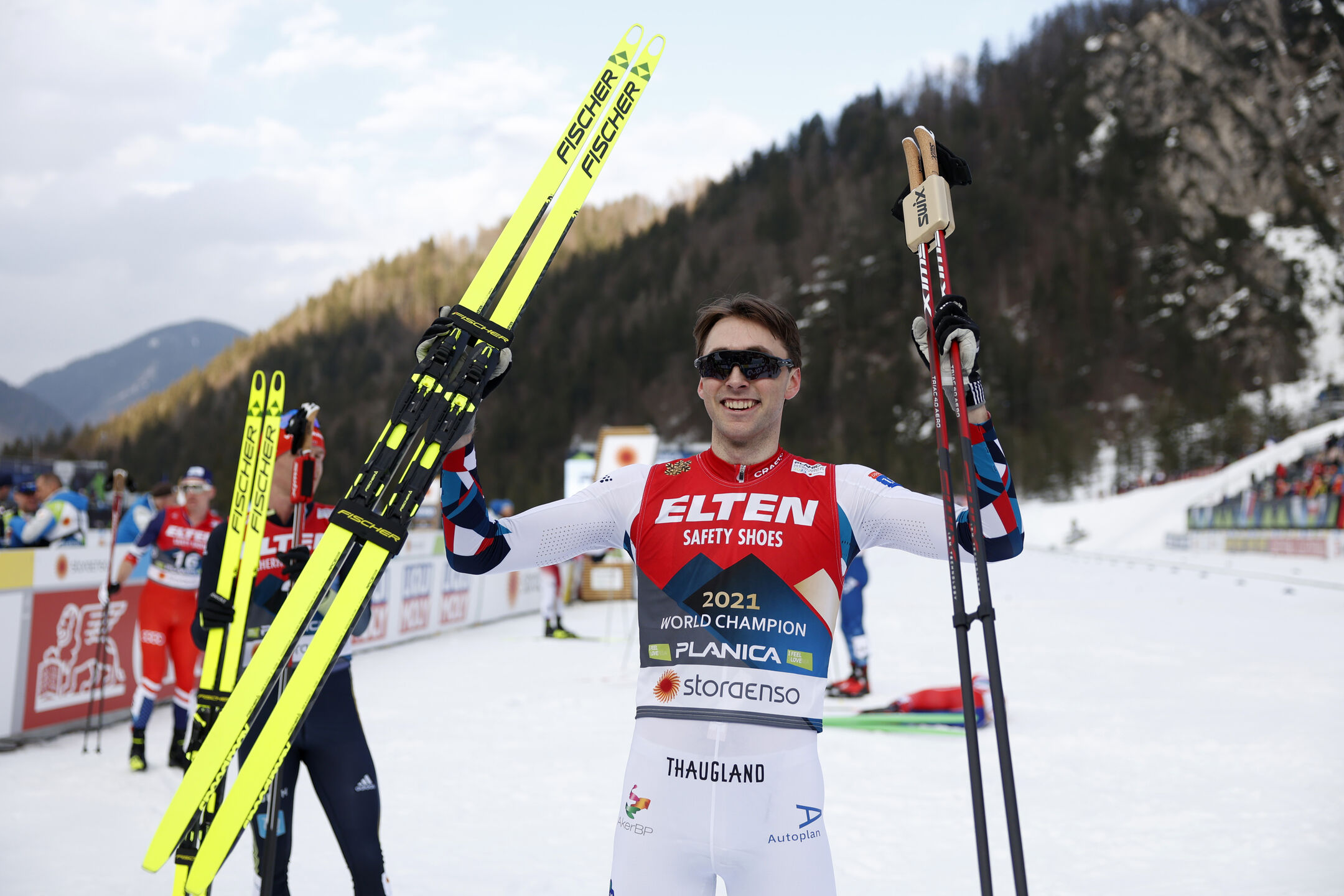 Three time World CHampion Jarl Magnus Riiber © BoBo
The Norwegian had a great jump and scored an impressive 131.1 points He was not among the fastest in the 10km, but the advantage he gained on the normal hill was enough to beat second-placed Julian Schmid of Germany by 19 seconds. Austrian Franz-Josef Rehrl was third.
Julian Schmid, Jarl Magnus Riiber, Franz-Josef Rehrl © BoBo
The best Slovenia Nordic combined athlete was Gašper Brecl, who finished in 39th place. After the competition, Goran Janus, head coach of the Slovenian Nordic Combined team, summed up his thoughts on his team's performance. "We are hoping for good jumps in the mixed team event. Gašper Brecl should add more in the jumps. As we know he needs to add something more in the jumps because it's easier for him on the course. The rest of the guys did a good job."
Back