Lanišek with a win in qualifying invite's Slovenian fans to Planica
24. 02. 2023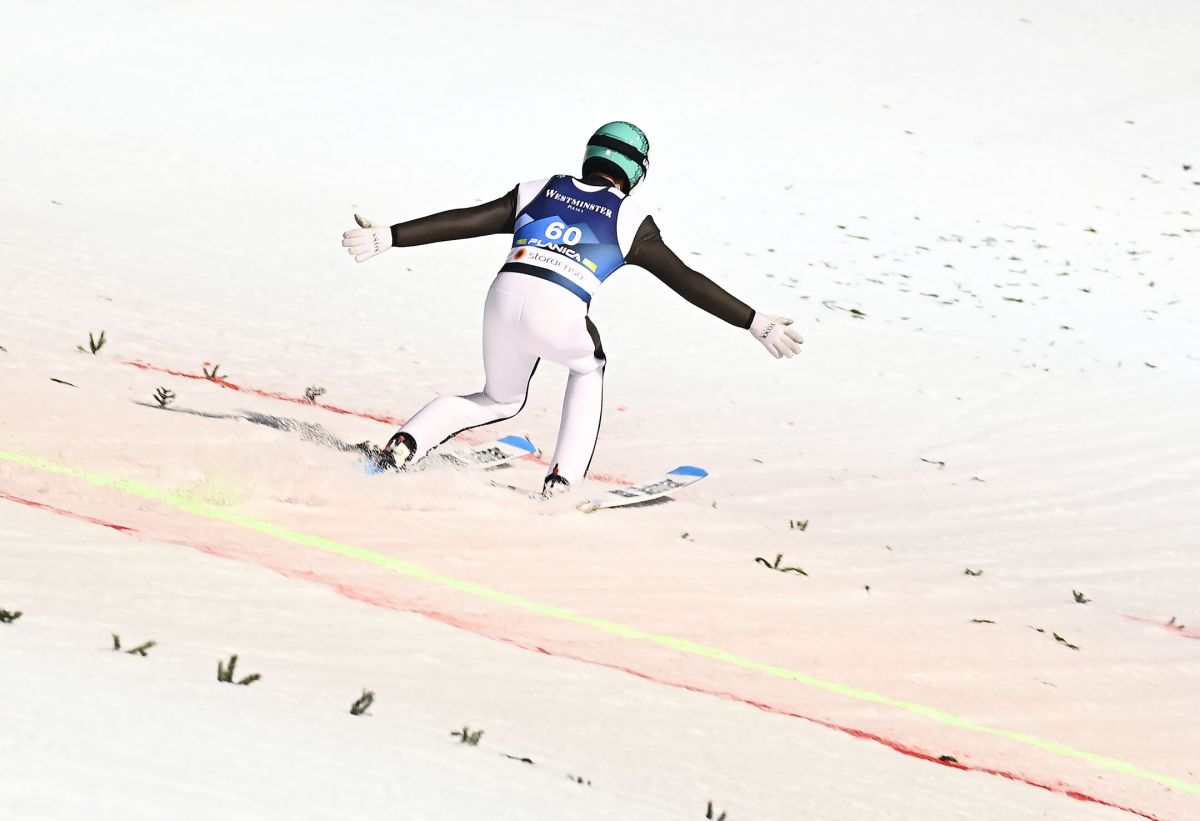 The ski jumping qualification on the normal hill couldn't have ended in a better way Slovenian national team. Anže Lanišek secured first place with a great jump and Timi Zajc was third in qualification of FIS Nordic Ski World Championship Planica 2023. Only Stefan Kraft was in between. The excellent performances of the Slovenian Eagles are the best invitation for the fans to come and support them at home.
The ski jumping stadium in Planica was shaking after the qualification rounds at FIS Nordic Ski World Championship Planica 2023 ahead of Saturday's ski jumping competition on the normal hill. Anže Lanišek and Timi Zajc made sure that the home fans were euphoric, finishing clear at the top. Lanišek landed at 98.0 metres, scored 141.6 points and won the qualification convincingly. "I want to enjoy this World CHampionships above all. I don't want to impose extra pressure, which is working very well so far. Before tomorrow's game, I will have a look at an episode of a TV series I'm watching at the moment to relax, " explained Lanišek after qualifying.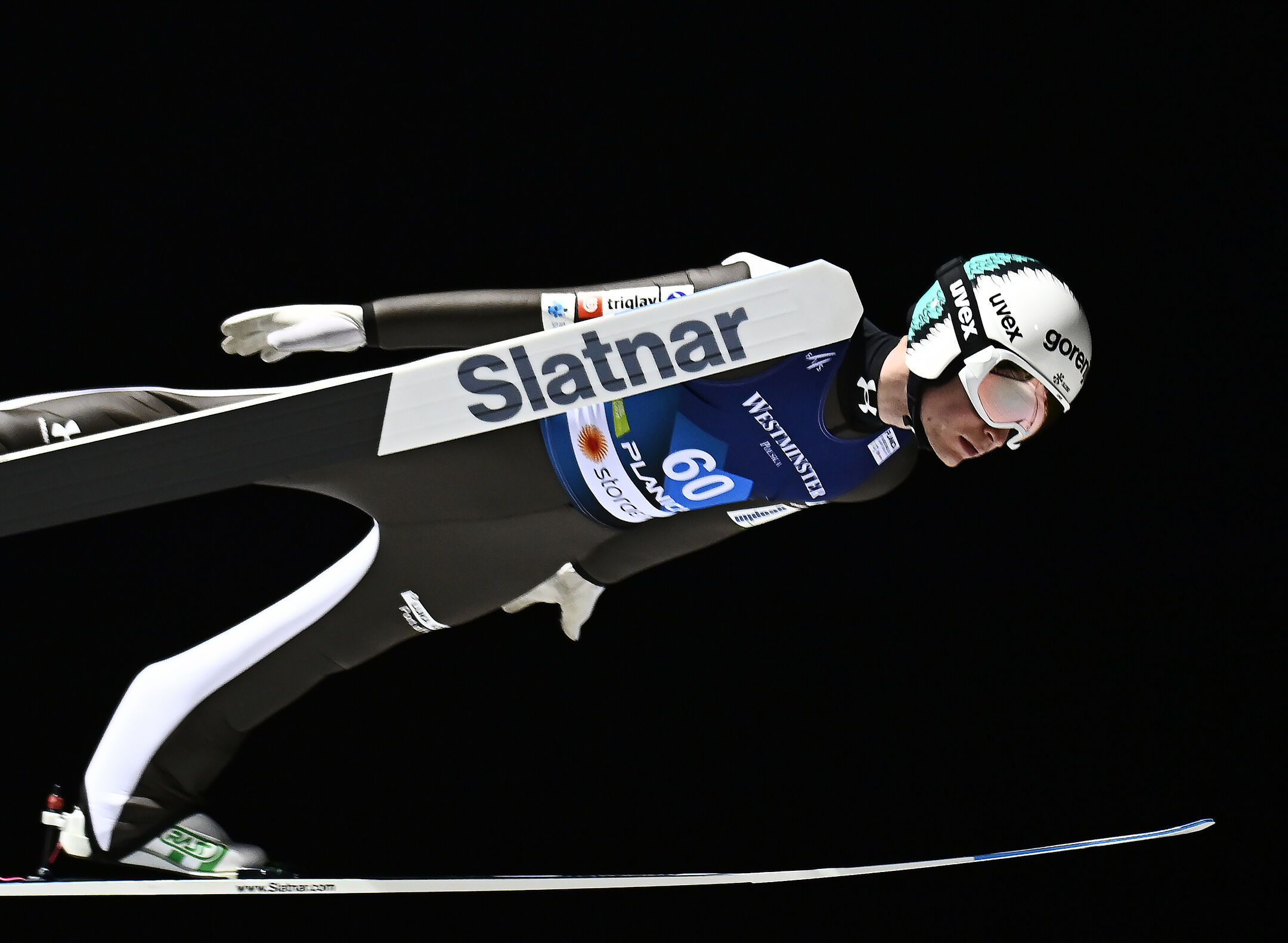 Anže Lanišek © BoBo
Timi Zajc topped his performance with a third place, although he jumped one meter farther, he finisheds 4.5 points behind his teammate. "I made a small mistake in my qualification jump. But there is a competition tomorrow and I hope, that everything will be fine then. But since the pick of the season is here, I'm not going to change a thing," Zajc was optimistic before Saturday's big day.
Stefan Kraft was second with a distance of 97.5 metres. The excellent performances of both Slovenians is the best appeal to the slovenian fans to support them in the fight for the championship title on Saturday. The first round will start at 17:00.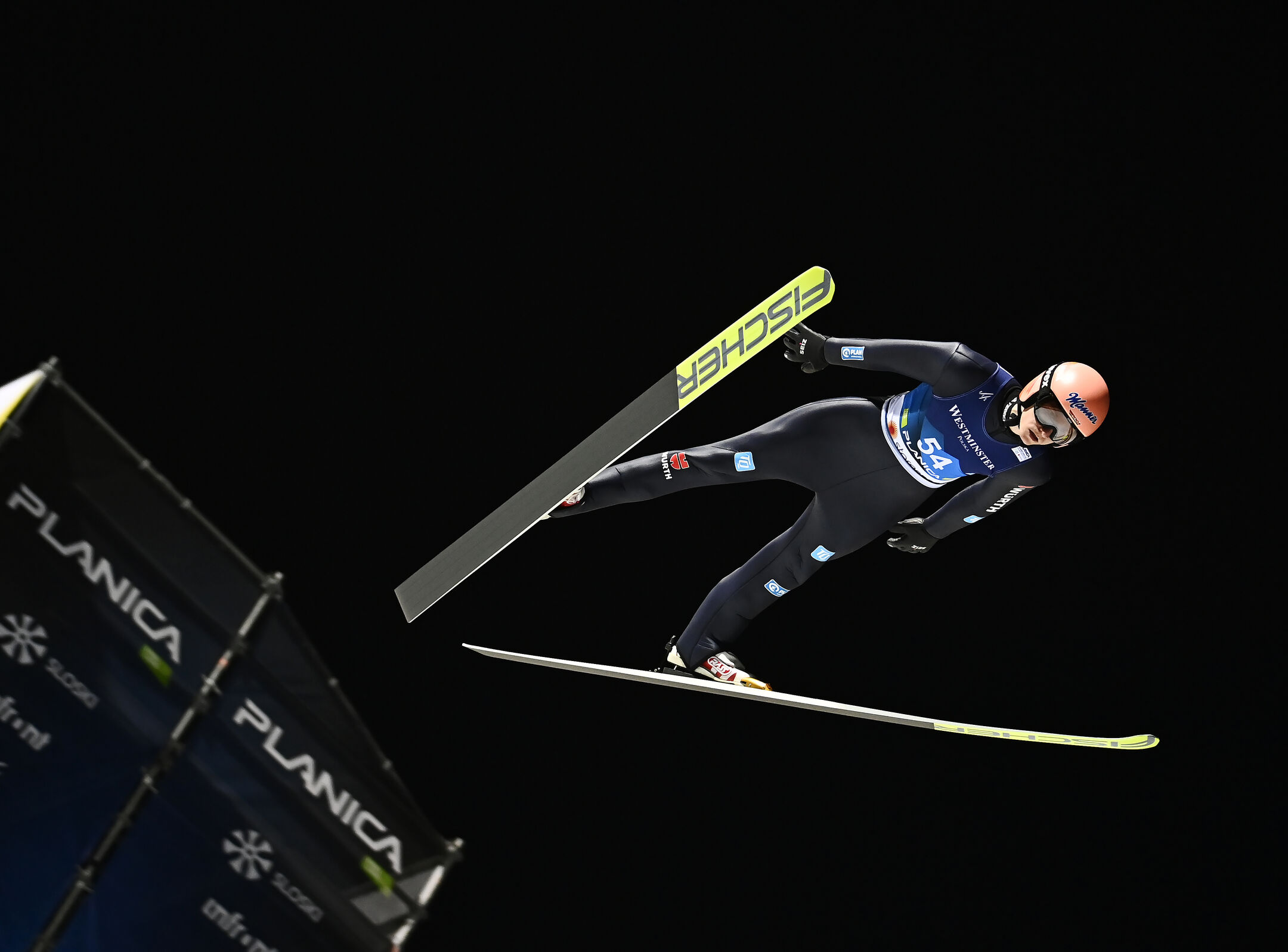 Karl Geiger © BoBo
The competition is extremely close at the top, with less than eleven points separating the top nine. Germany's Karl Geiger finished fourth, followed by Ryoju Kobayashi and Norway's Egnar Halvor Granerud. The Japanese ski jumper landed at 101 metres and scored the longest jump of the day. In 10th place was the reigning champion Piotr Zyla, who landed at 95 and a half metres.
Back