Goldberg secured gold as the championship in Planica closes
05. 03. 2023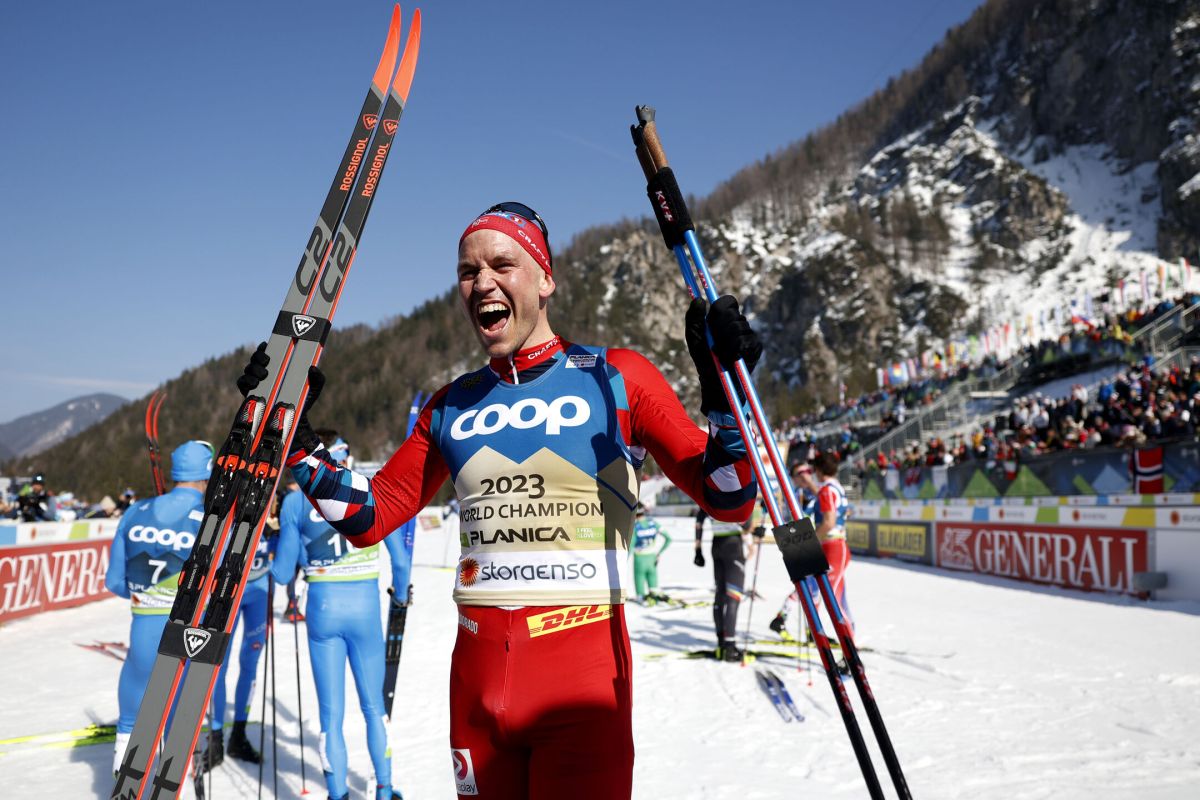 Norwegians remain the rulers of the royal race with a 50 km mass start in classic technique. In the final stretch of the marathon race, Pål Goldberg broke through the opposition and earned his third gold medal, fourth overall, at the FIS World Nordic Ski Championships in Planica 2023. Johannes Høsflot Klæbo confirmed Norway's dominance in cross-country skiing with his second-place finish, while Sweden's William Poromaa took third. After the final medal ceremony, the championship in Planica officially concluded with a closing ceremony.
Norwegian cross-country skier Pål Golberg has become the king of the longest race at the FIS World Nordic Ski Championships in Planica 2023. The 32-year-old skier from Gol made the crucial difference in the final sprint to win the 50 km race in classic technique. Golberg, who won his third gold medal in addition to a silver medal in Planica, crossed the finish line one second faster than his teammate Johannes Høsflot Klæbo after two hours, one minute, and 30 seconds.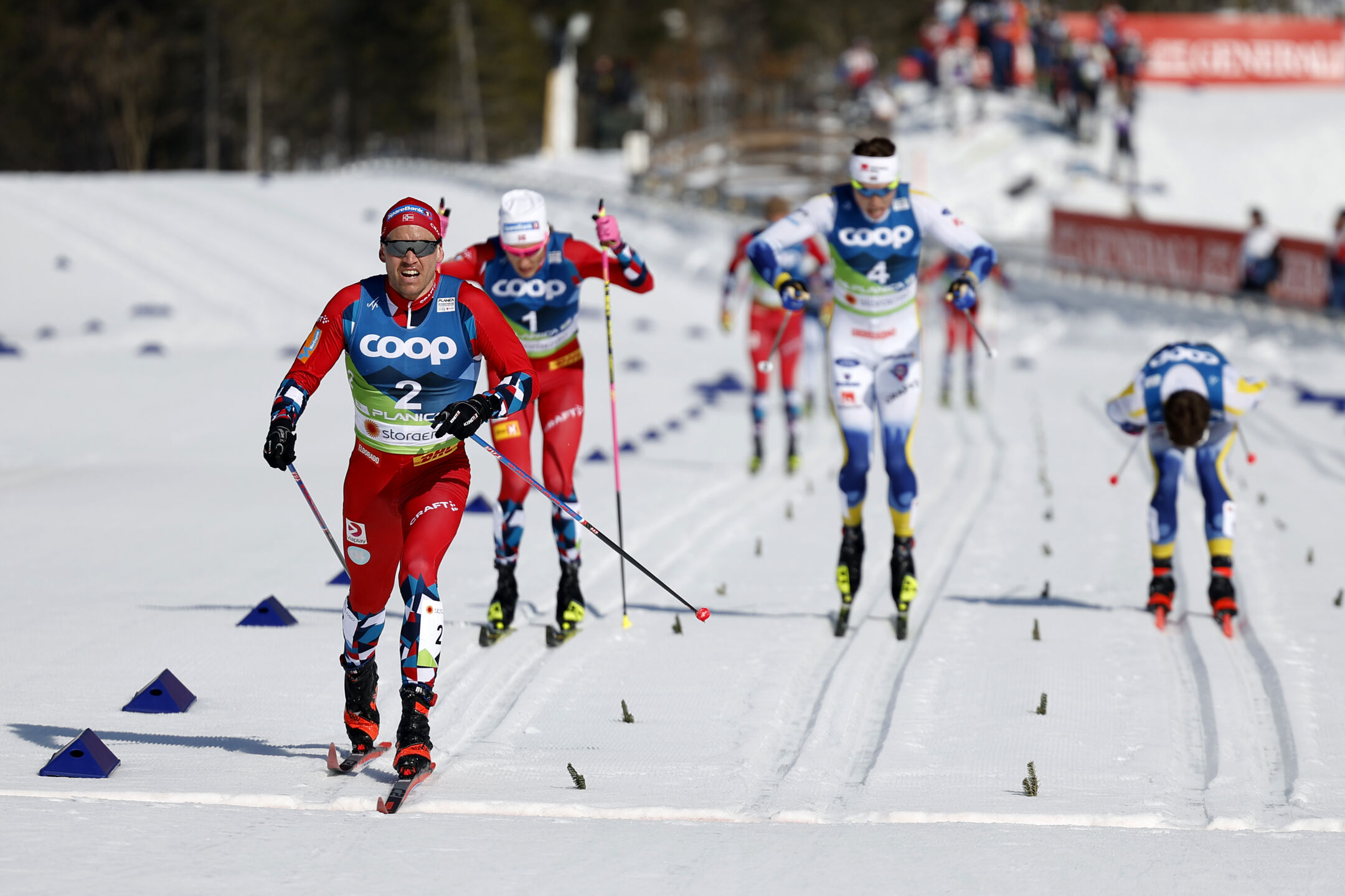 Last race of the Championships in Planica © BoBo/Luka Kotnik
Klæbo, the serial winner, ended the championship in the valley under the Ponca Mountains with a total of five medals, taking home two silver and three gold medals to Oslo. The photo finish decided that the third place belonged to Swedish skier William Poromaa, who was two-tenths of a second behind second-placed Klæbo.
Norway bids farewell to the championship in Planica with the fullest bag of medals.
They won a total of 27 medals in all Nordic disciplines, which is double that of the second-most successful teams, Sweden and Germany, who each won 12. The Norwegians won 12 gold, 10 silver, and five bronze medals. The home championship was also more than successful for Slovenia, which can boast of three medals. The standout performances were individual world champion Timi Zajc's gold medal on the Bloudek giant hill, where Zajc, Anže Lanišek, Lovro Kos, and Žiga Jelar also won the team championship. In addition, Ema Klinec, Nika Križnar, Timi Zajc, and Anže Lanišek won a bronze medal in the mixed team event with their combined efforts.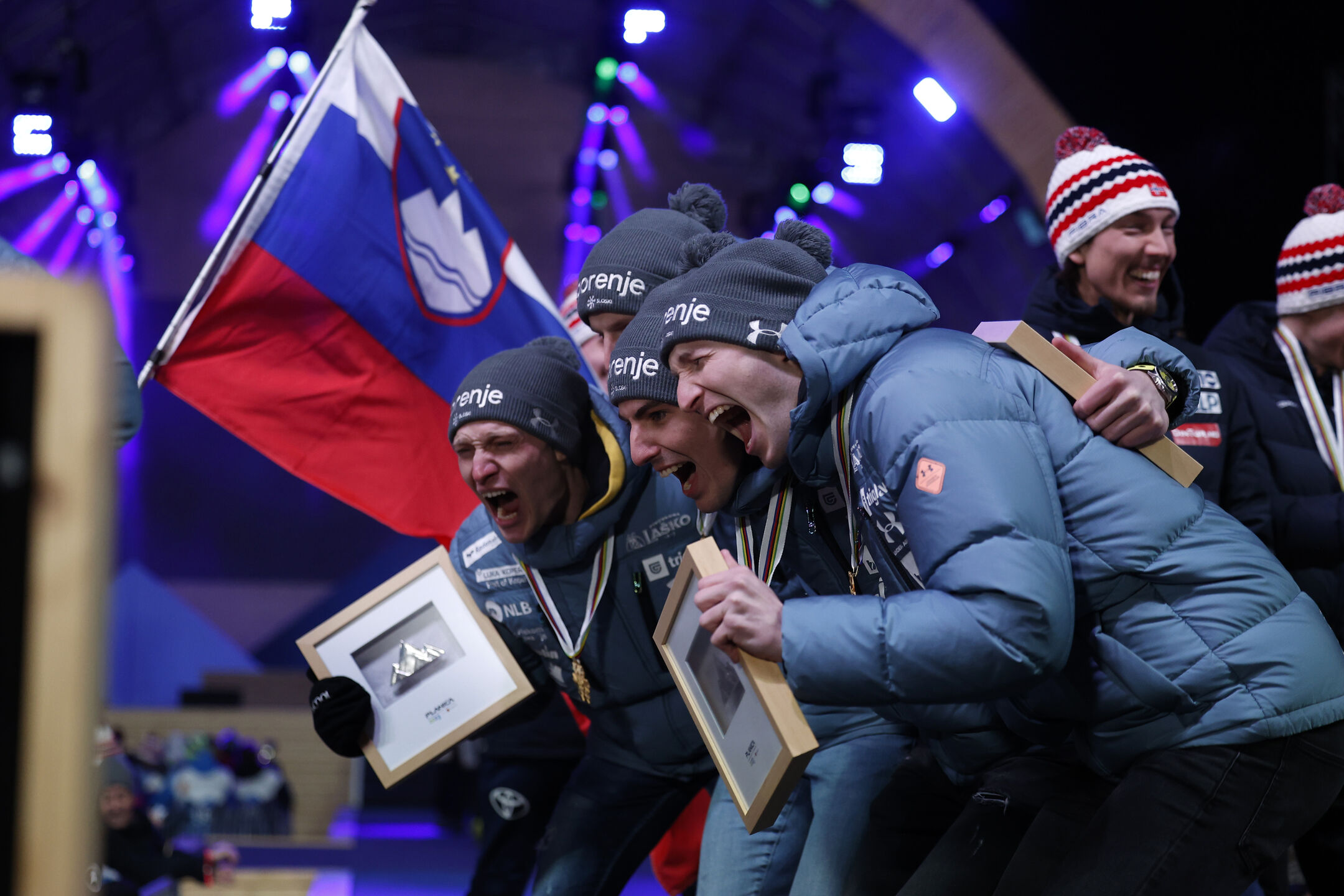 Slovenia's golden team © BoBo/Žiga Živulovič ml.
The first FIS Nordic Ski World Championships in Planica was attended by 2,000 athletes with accompanying personnel from 66 countries. Twelve different countries competed in 24 different disciplines and won medals, with a total of 24 sets which equals 141 medals awarded.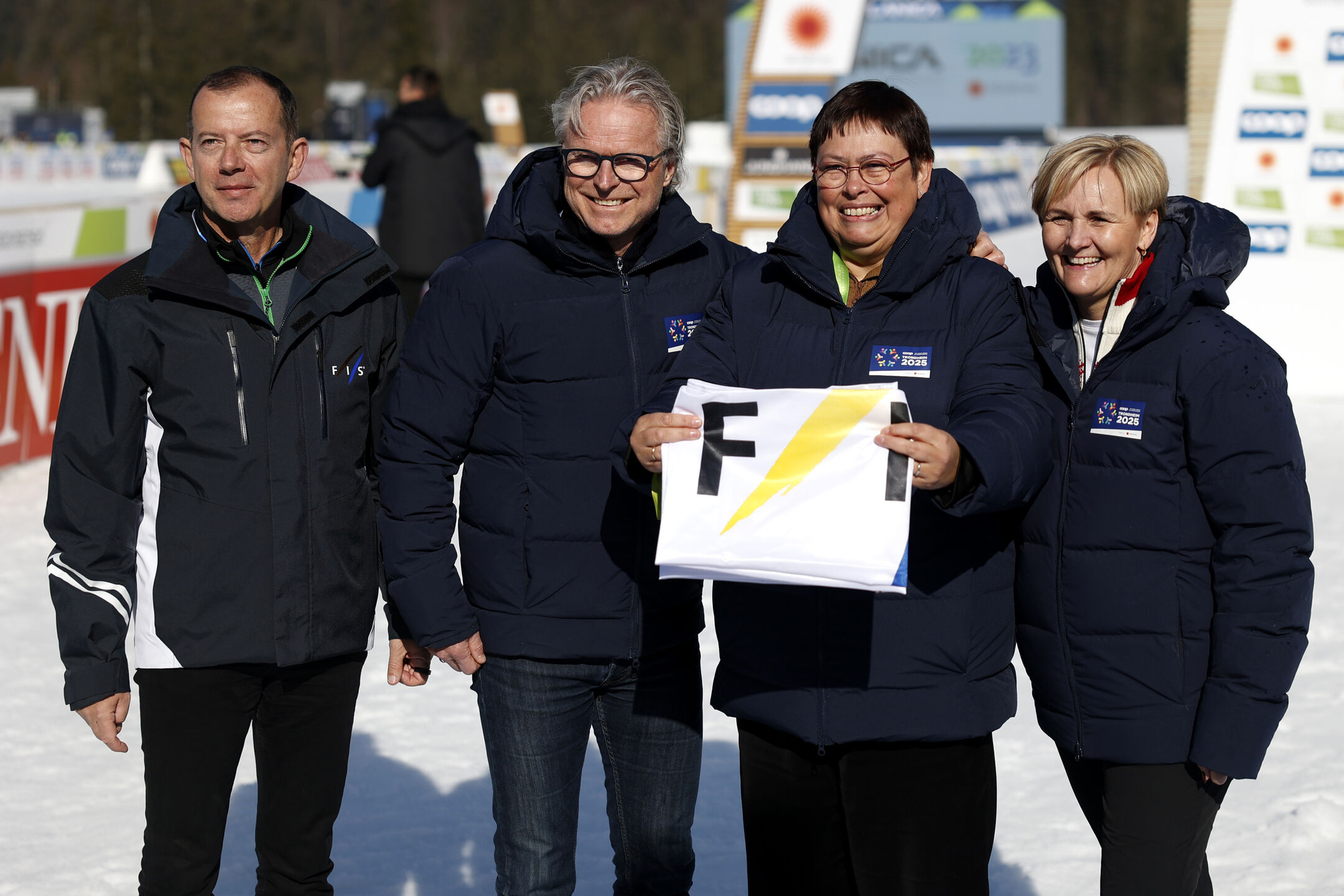 Handing over the FIS flag at the closing ceremony © BoBo/Luka Kotnik
At the closing ceremony after the last race, the president of OC Planica 2023 Enzo Smrekar handed over the FIS flag to Trondheim, which will host the best Nordic ski athletes in two years time.
Back