FIS Nordic World Ski Championships Planica 2023 is just around the corner
02. 02. 2023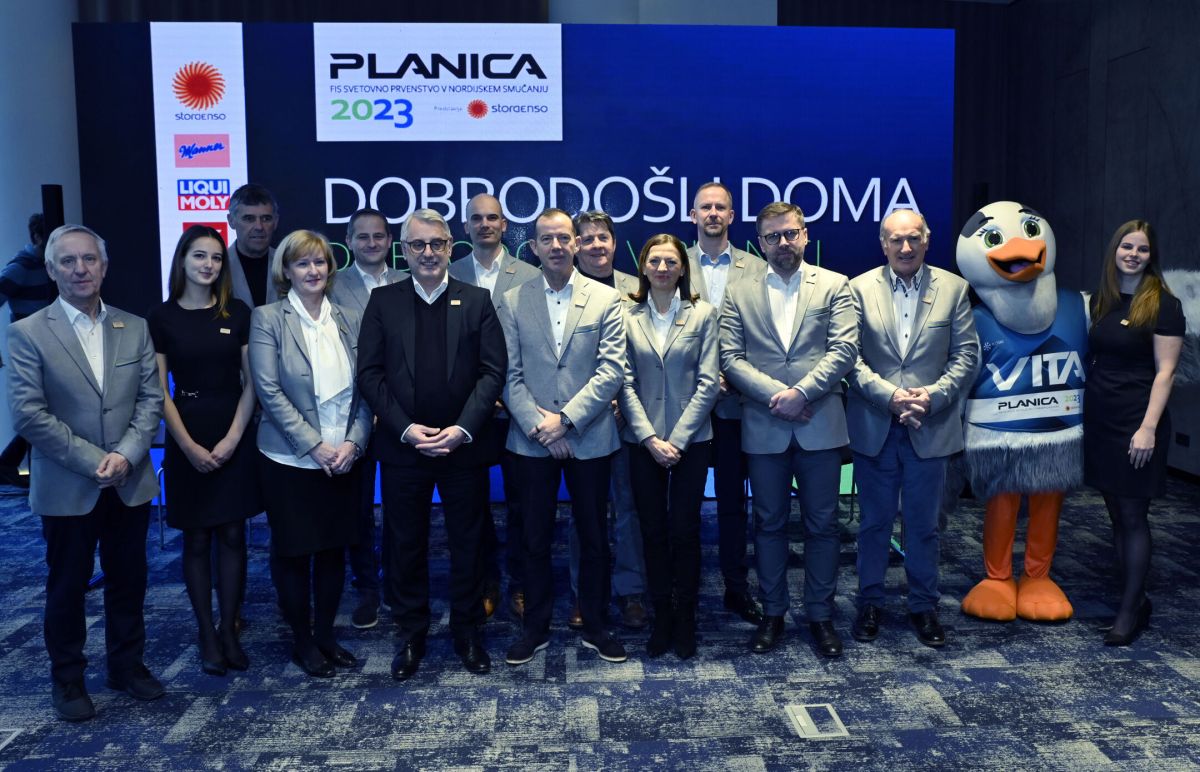 The members of OC Planica presented the preparations for the FIS Nordic World Ski Championships Planica 2023 at the Press conference in Ljubljana, which will take place in Planica from 21 February to 5 February. The "Green Planica 2023" project, which will use its sustainability activities, innovative approaches, previous experience, expertise and technological solutions to create a positive impact on visitors, athletes, the local community and the natural environment through a hand-in-hand approach with innovative approaches, previous experience, expertise and technological solutions.
PHOTO GALLERY >>

Enzo Smrekar, president of Ski Association of Slovenia: »We are 19 days away from the opening of one of the biggest sporting events in Slovenia. We are expecting a large turnout, with between 150,000 and 200,000 visitors, in addition to 2,000 athletes and their teams, and over 2,000 media representatives. The World Championships will be shown to more than 450 million viewers, which is a great opportunity to present ourselves as good organisers and hosts, and above all to take the image of our beautiful Slovenia to the world. There has been a great deal of help in this area, and I would like to thank the Minister for the Economy, Tourism and Sport.«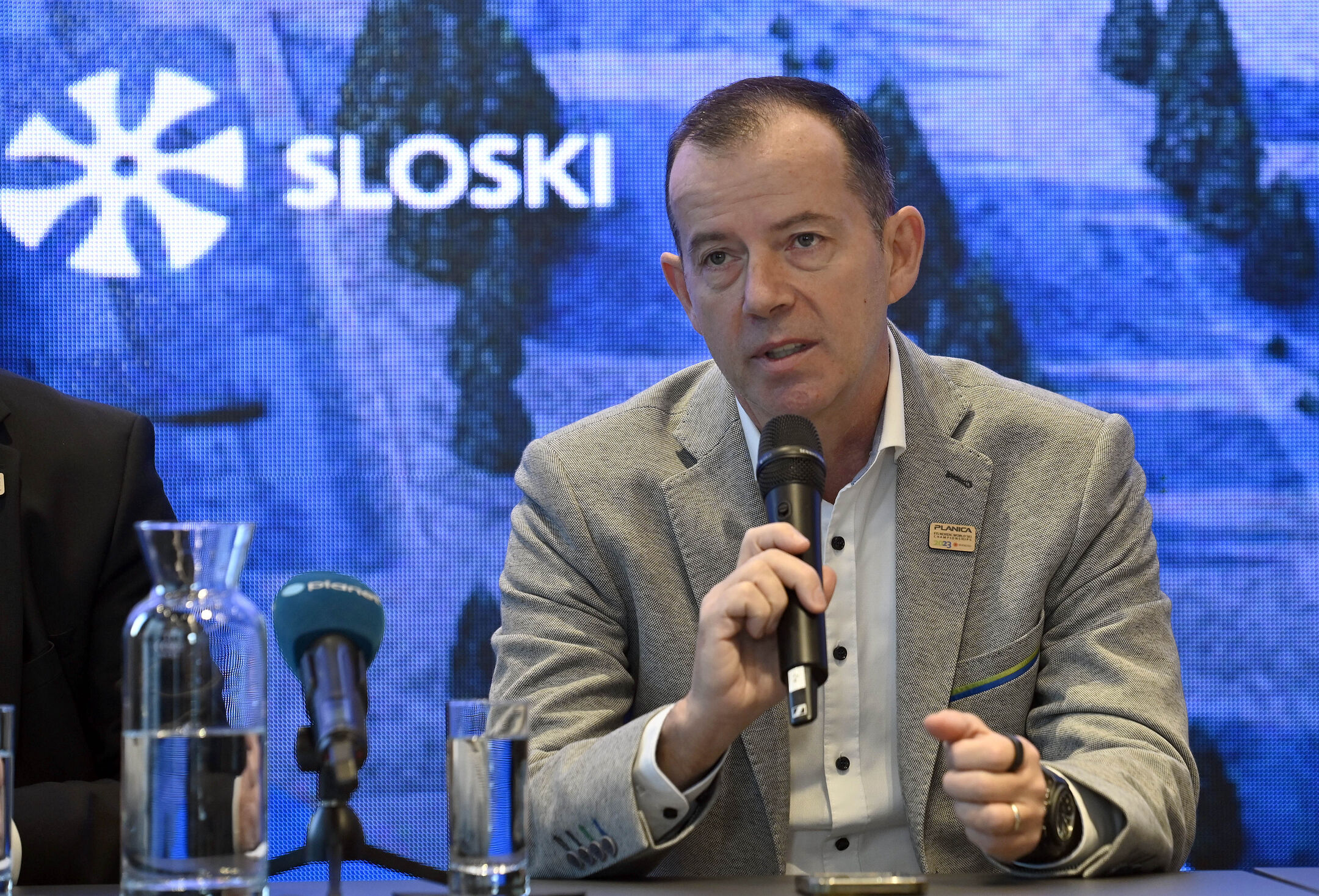 Enzo Smrekar © BoBo
Minister of Economics, Turism and Sport, Matjaž Han: »Sport is written in the DNA of the Slovenian nation. It is an indispensable recreational, competitive and social activity. Every euro we invest in sport can pay for itself three times over. And if we give money to sports organisations for their core activity, for every €100 invested, the economy gets €310. The multiplier of sport events is in fact even higher because it is a combination of several activities. The estimated multiplier effect on increased consumption in the case of the FIS Nordic World Ski Championships in Planica is therefore well over €70 million! This is the biggest mass sports event in the history of the independent Republic of Slovenia! In order to multiply the effects, we will organise several business events during the FIS Nordic World Ski Championships in Planica. The Slovenian Ski Federation has our support at all levels of the organisation and execution of the World Championships. It has been a pleasure to work with you and we look forward to doing so in the future. See you in Planica.«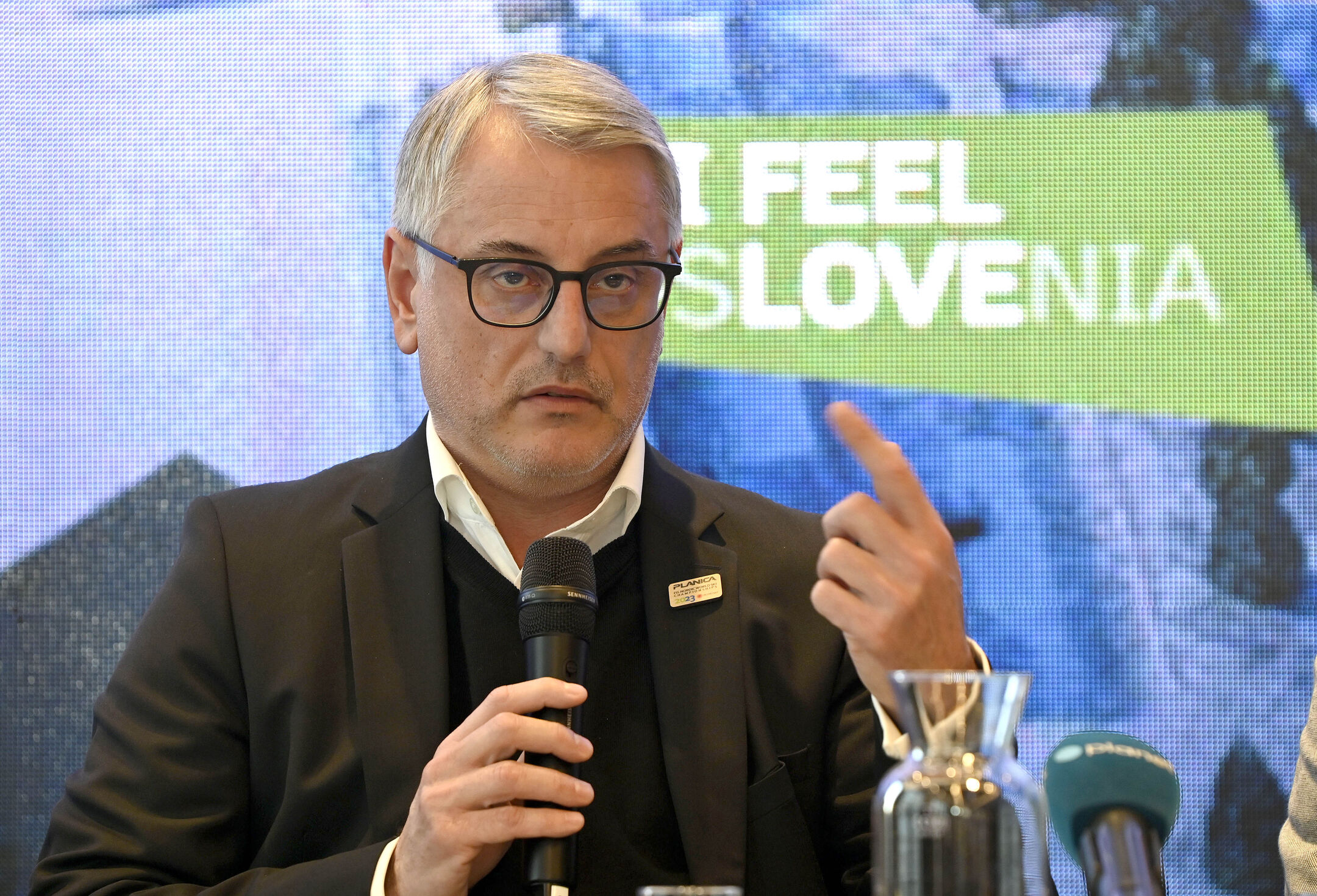 Matjaž Han © BoBo
Henrika Zupan, Mayor of Municiplity Kranjska Gora: »Kranjska Gora has been hosting big events for many years, but our municipality has never hosted a competition as big as the FIS Nordic World Ski Championships. I am convinced that this will be a historic event and the municipality is actively prepared. Through Tourism Kranjska Gora, the municipality has been active in preparing the accompanying events in the evening, namely at the Victors' Square, where first the opening ceremony will take place, and then the medal ceremony each evening, and all these events will be accompanied by concerts by well-known Slovenian performers. A part of Kranjska Gora will be closed to traffic, with a promenade called "Nordic mile" from the Larix to the centre, with a rich catering and entertainment programme. I would like to take this opportunity to thank the citizens for their willingness and, of course, for their patience during the event.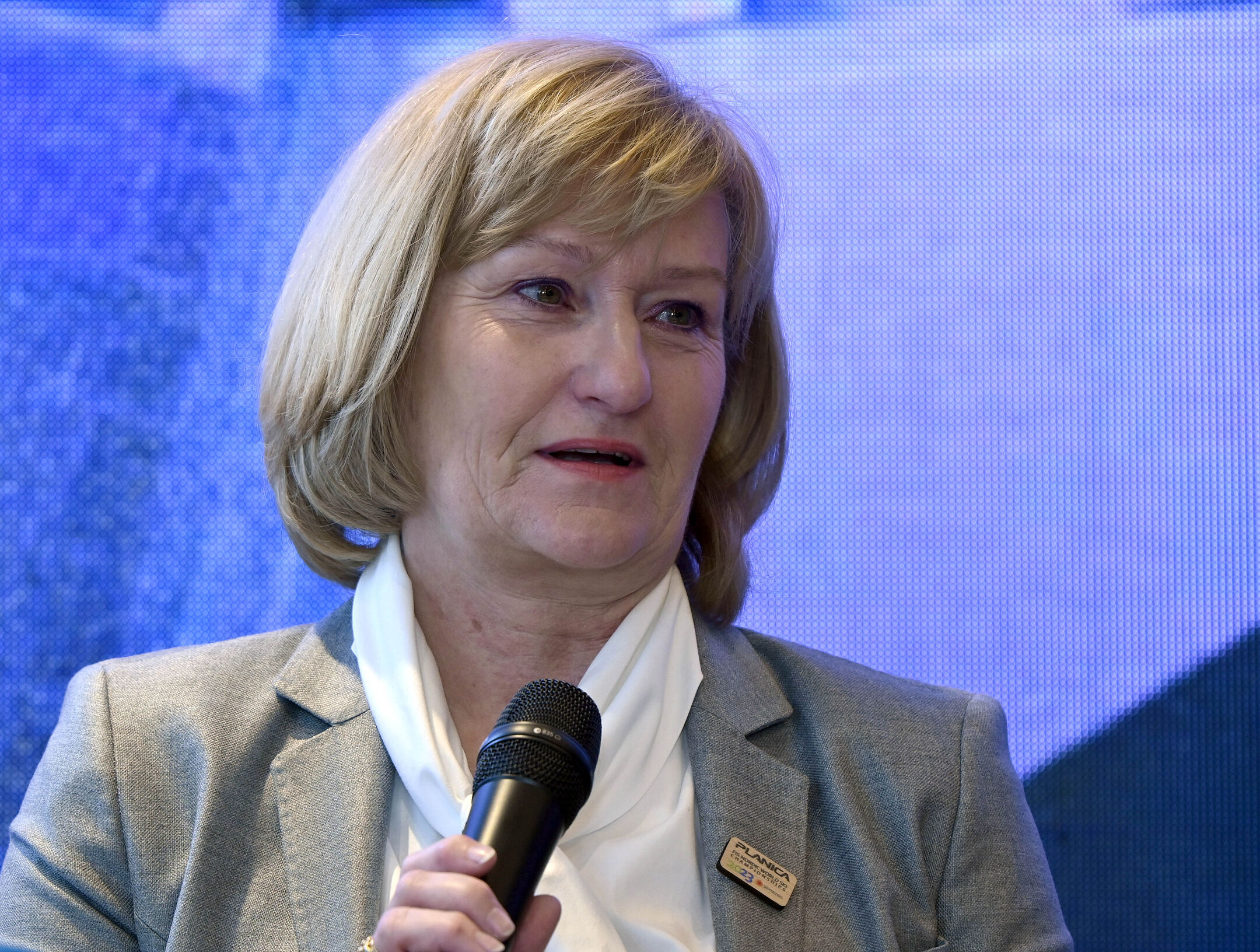 Henrika Zupan © BoBo
Secretary General of Organising Committee Planica 2023, Tomaž Šusteršič: »A big thank you to all my colleagues and project partners who have been working superhumanly hard over the last months to prepare for this championship.We are living in Planica 19 days before the event, working on the last details. Most of the infrastructure is in place and the spectacle will soon be ready to begin. A good €12.5 million was secured in May 2018, and that was the only guarantee we had. The budget is almost €16 million thick, and we are €3.5 million away from that. We are witnessing exceptional economic circumstances and high inflation, which no one dared to predict between 2018 and this year, so we have had to be diligent and economical in the Slovenian way to find reserve funds, even through internal solutions.
All the sporting events will be rounded off by an accompanying programme. Shank rock, Xequtifz, Avseniki, Tabu, Kingo Foo, Peter Lovšin and the Spanish fighters, and for the grand finale, Siddharta on Saturday 4 March, just before the curtain falls on the championships. It will also be a spectacle for the eyes and ears of those who love music more than sport itself. There are also high profile visits from Prime Ministers as well as crowned heads. It will also be a diplomatic and political event, which is a great platform for networking and also for business. The Championships will also be accompanied by four additional events. A conference in sports marketing, SPORTO, will be held on 22 February, a day later there will be the so-called Managers' Conference, on 1 March we are hosting a Sustainability Conference in cooperation with the NGO Umanotera and on 2 March there will be an Economic Conference at the public agency SPIRIT.«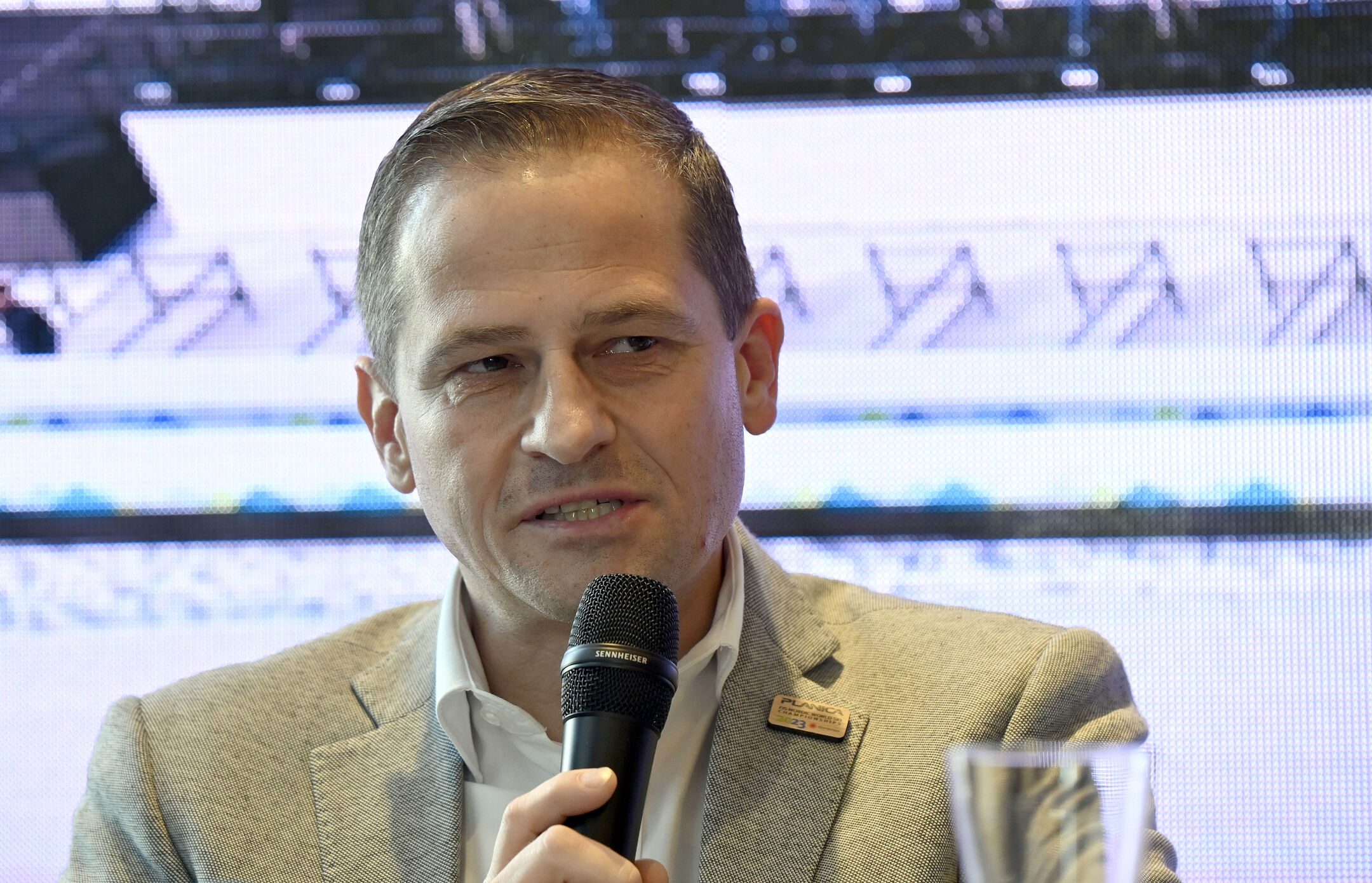 Tomaž Šušteršič © BoBo
Dr. Maja Zalaznik, president of Planica Strategic Council: »The World Championships in Planica will be the most sustainable event ever held in Slovenia. The Green Team, together with the Strategic Council, has prepared an action plan, a guide and a green pledge, and we will also publish a special picture book. What is the purpose of Green Planica? We are trying to make sure that we all behave and practice our behaviour at the venues as sustainably as possible in 5 areas with 20 key actions. We encourage people to walk. Our sponsor Storaenso is extremely sustainable and will take care of the green route, green awareness for all of us, each other on the way to the venue. We want to be responsible and sustainable Those of us who will try to get there and be there all the time will also make sure that what we bring to Planica, we also take away. We are talking about waste, about the environment, about responsibility towards the environment. We want to leave Planica as we love it. We want to leave as little of an environmental footprint as possible for the local community. We will also measure the carbon footprint of the whole event so that we know how much we have achieved.«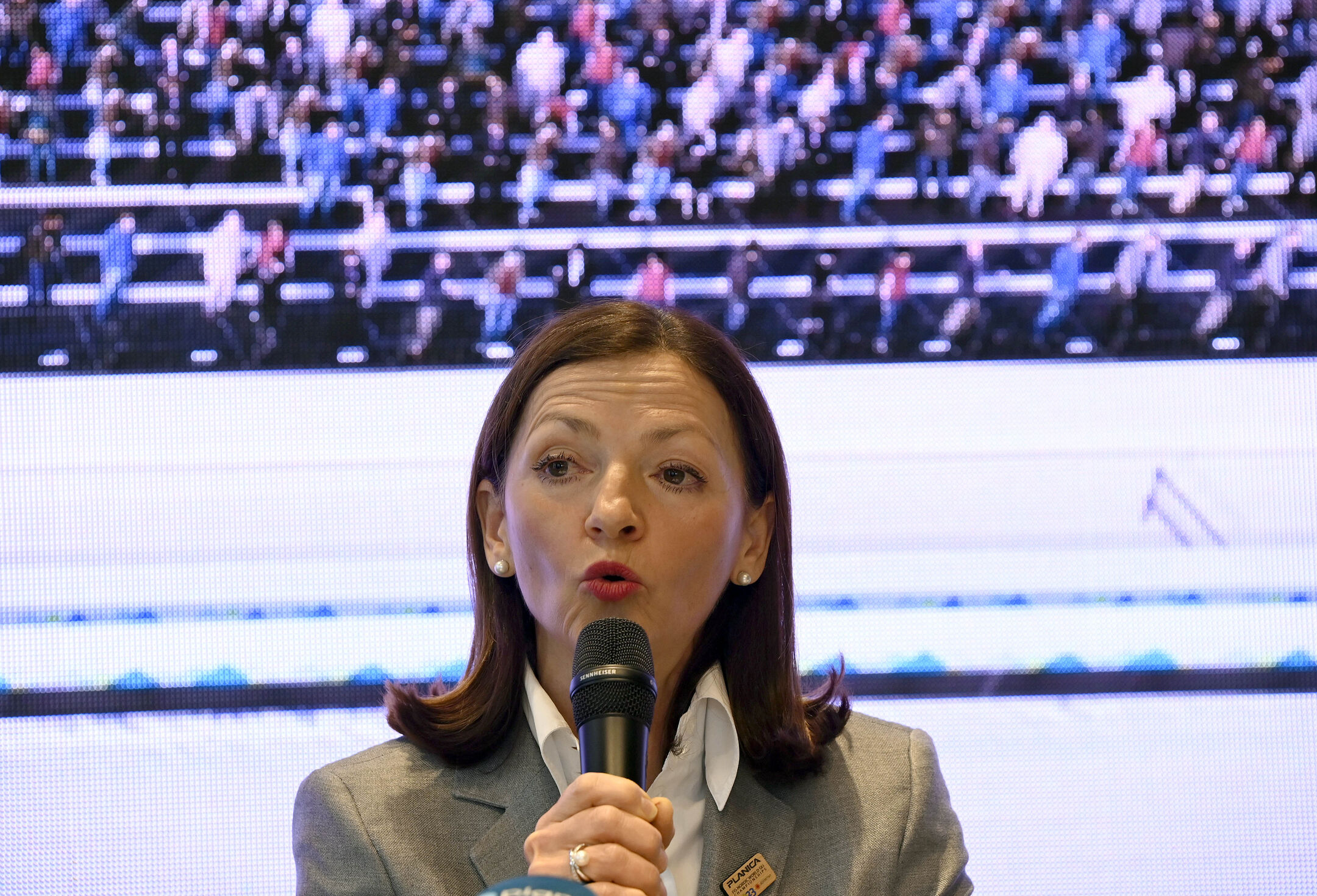 Maja Zalaznik © BoBo
Jure Ajdišek, head of logistics: »Mobility is one part of the Green Commitment, and we have taken it very seriously and prepared ourselves well to contribute to a green Plania. When arriving in Planica, all visitors are encouraged to use sustainable mobility, whether it is mobile transport, public transport or at least car sharing. We have moved the entry point slightly lower, to Rateče or the Ledina area, and from there on there will be no traffic, except for a very limited number. For visitors, this means that they will arrive in an organised way from Kranjska Gora or elsewhere, getting off at Ledine. From there, it is approximately 1.5 km on foot to the competition arenas. Anyone with a ticket or accreditation will have free train transport from anywhere in Slovenia to Jesenice and from there onwards in our organised buses to the entry point. The timetable is already published on our website. A daily bus service from Bled is also organised. These timetables and locations are also written on the website. There are car parks for visitors in the Kranjska Gora - Rateče area. There will be enough parking spaces.«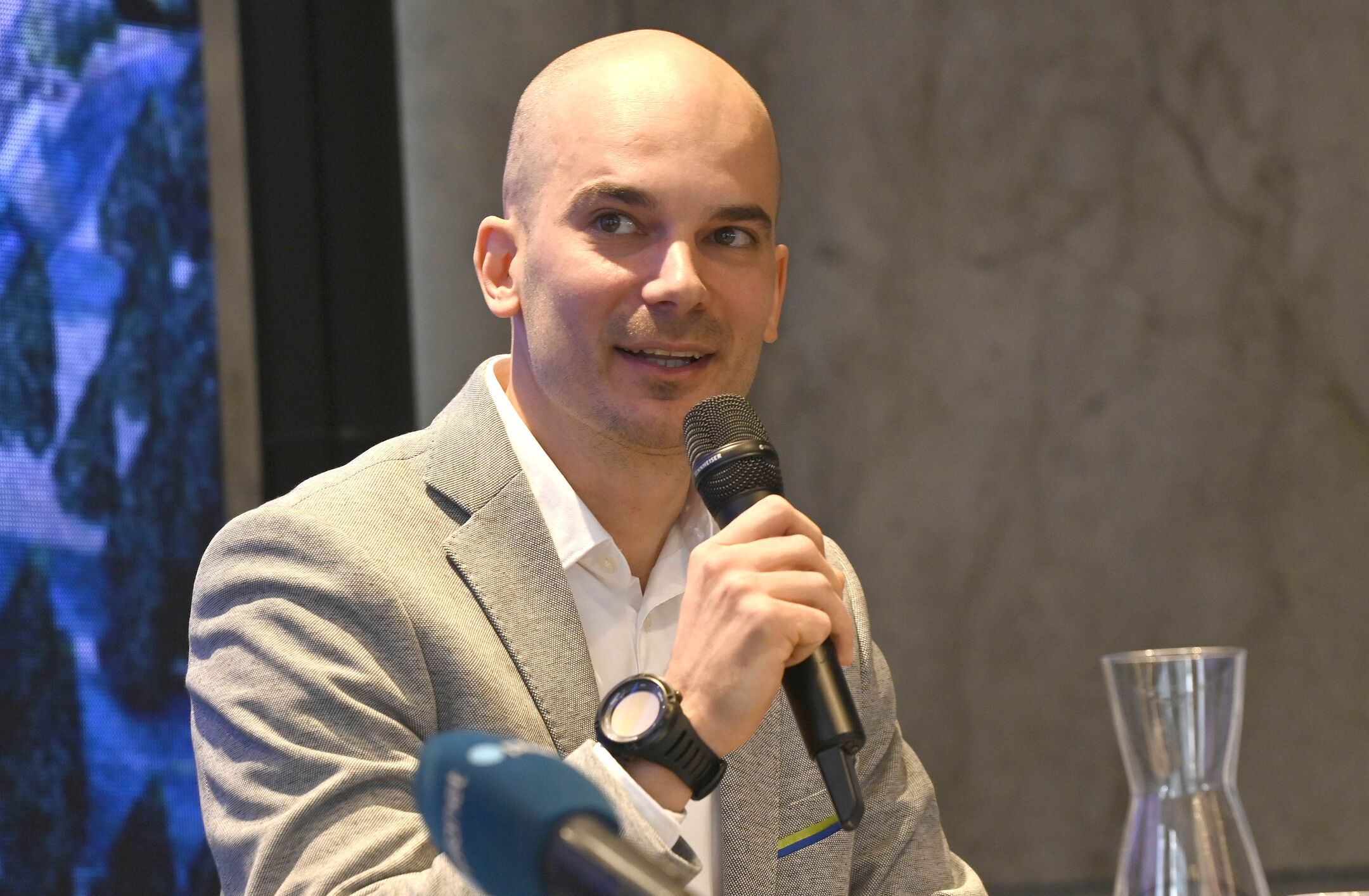 Jure Ajdišek © BoBo
Back