Althaus succeeds Ema Klinec on the ski jumping throne
23. 02. 2023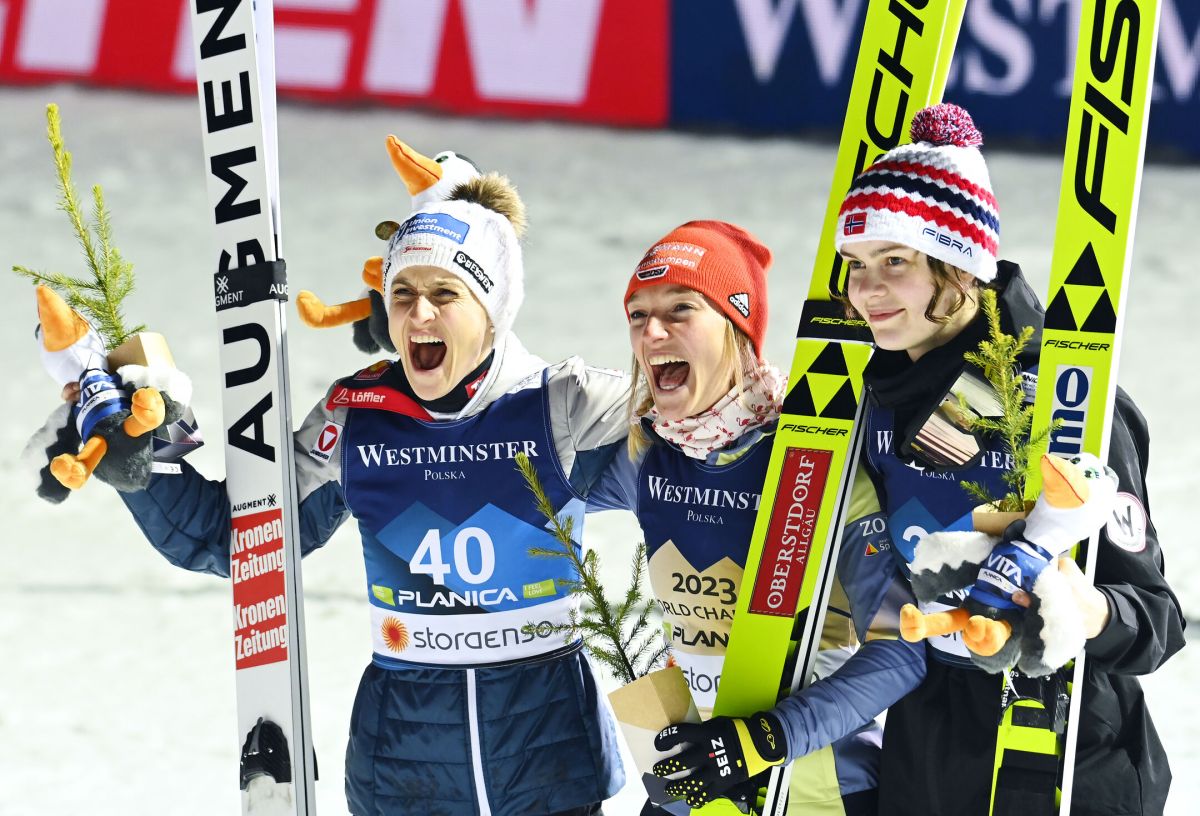 Katharina Althaus clinched her first career individual world title on the normal hill at the FIS Nordic World Ski Championships Planica 2023. The German, who succeeded Ema Klinec who was the last champion, was joined on the podium by Austria's Eva Pinkelnig and Norway's Anna Odine Stroem.
The second day of competition at the 43rd Nordic World Ski Championships Planica 2023 was highlighted by an exciting women's ski jumping competition on the normal hill (HS102). Ema Klinec of Slovenia was defending her world title from two years ago.
The first series was dominated by Anna Odine Stroem, who landed at 100 metres and was in the lead before the second jump. But the Norwegian could not withstand the pressure, made a mistake and landed at 95 metres. The gold medal went to the more consistent Katharina Althaus, who was celebrating her first career individual FIS Nordic World Skiing title.
"I am very happy. I can't believe what I've done. I'm very grateful for today's victory because my jumps were top quality," said the new World Champion at the press conference."
The German was 4.7 points behind a very determined Stroem after the first jump, but the psychological war was finally won by Althaus. For the 26-year-old from Obersdorf, this is her fifth World Championships medal overall.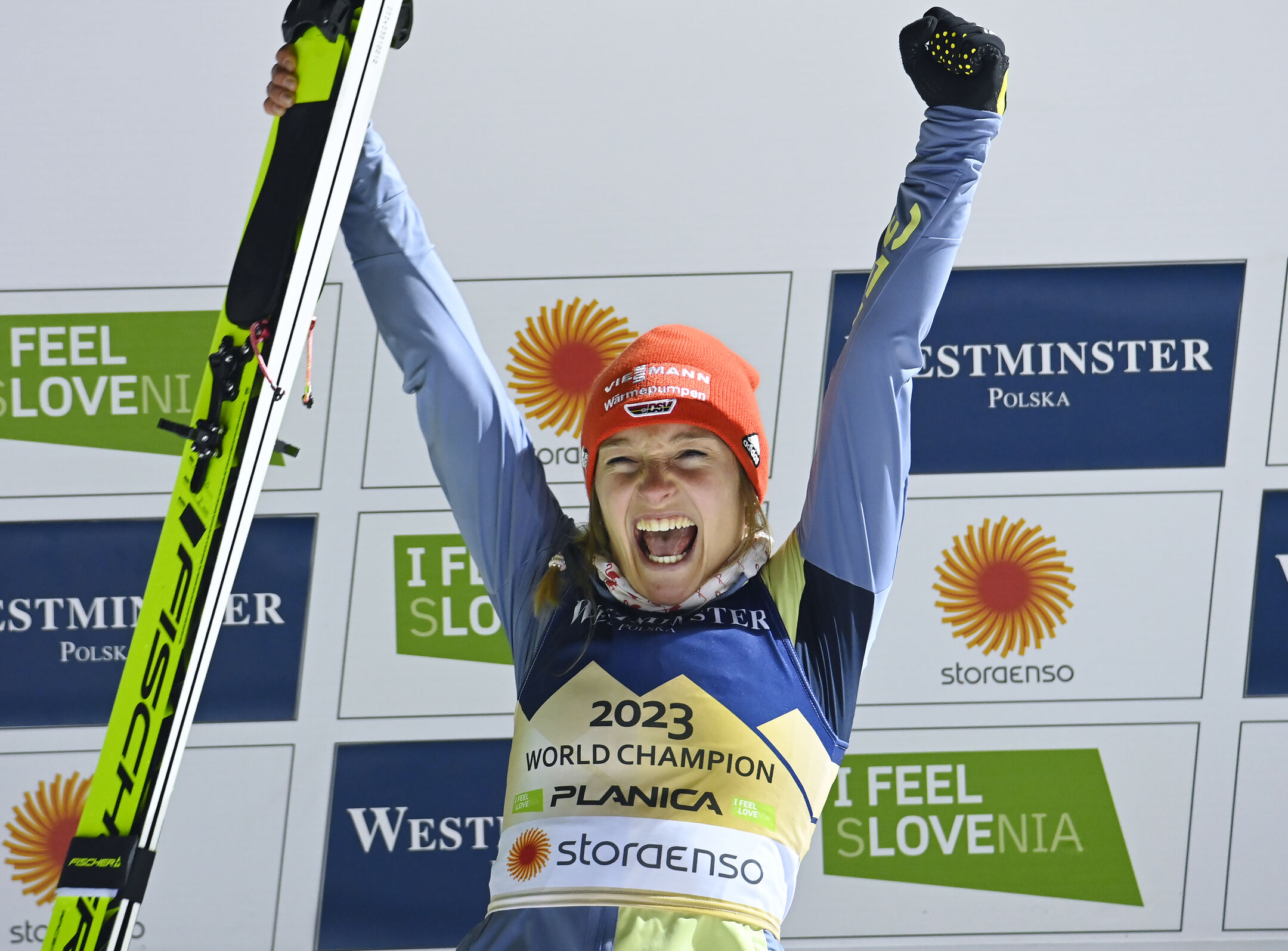 Second place went to Austria's Eva Pinkelnig, thanks to a disappointing second 95 meters jump by Norway's Stroem. The best Slovenian in front of her home fans was Nika Križnar, who finished 11th. This was her first competition after a recent illness: "I didn't expect to be sick before the World Championships in Planica, I withdrew beforehand to train and correct my mistakes. The training sessions went well. The jumps went in the right direction. But unfortunately I got sick again, so I'm glad I could do it at all. I was happy to come out and fight until the end."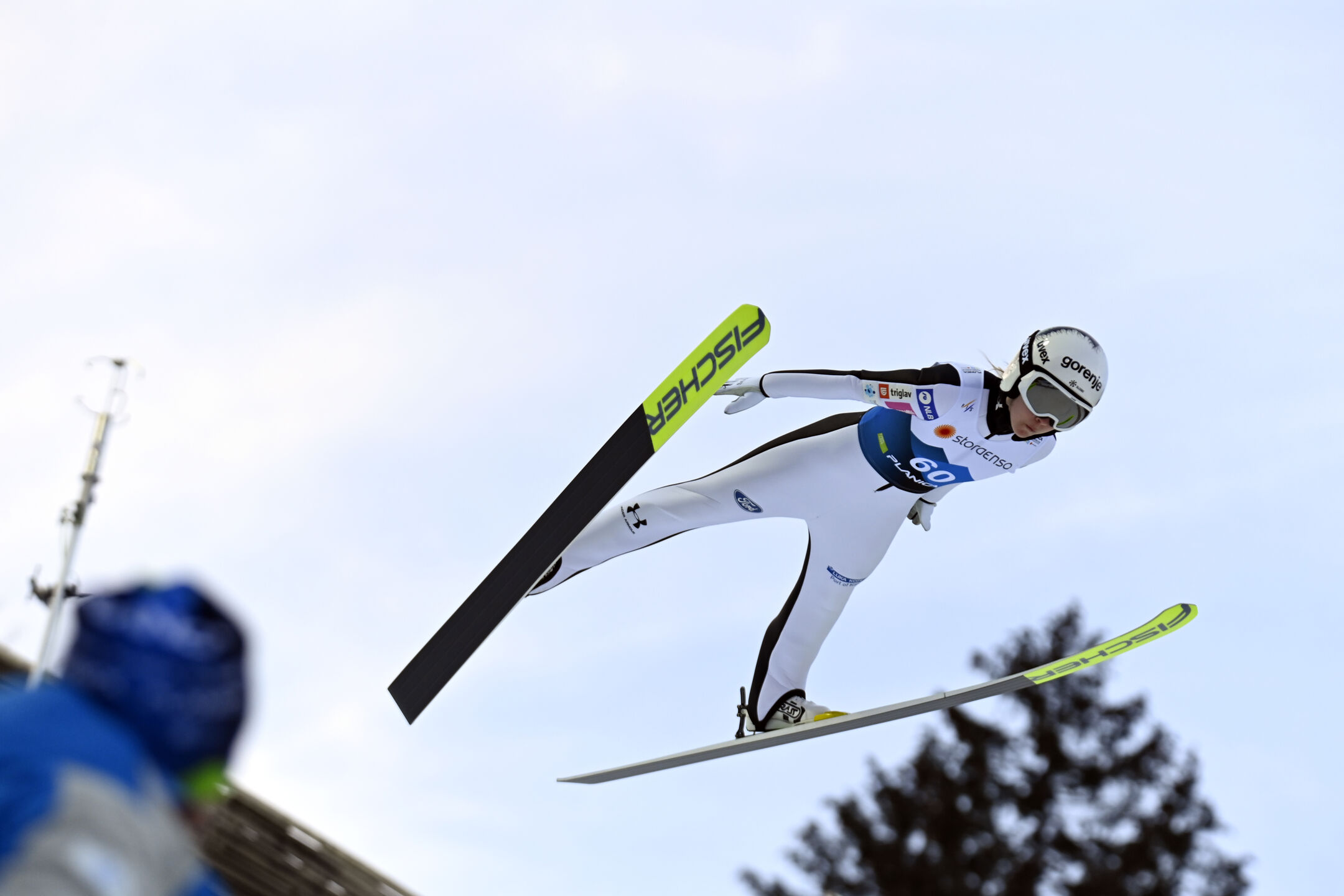 Ema Klinec's lost her chances for fighting for the medals or adleast defending her normal hil crown were lost in the first round. She finished 19th overall.
Back